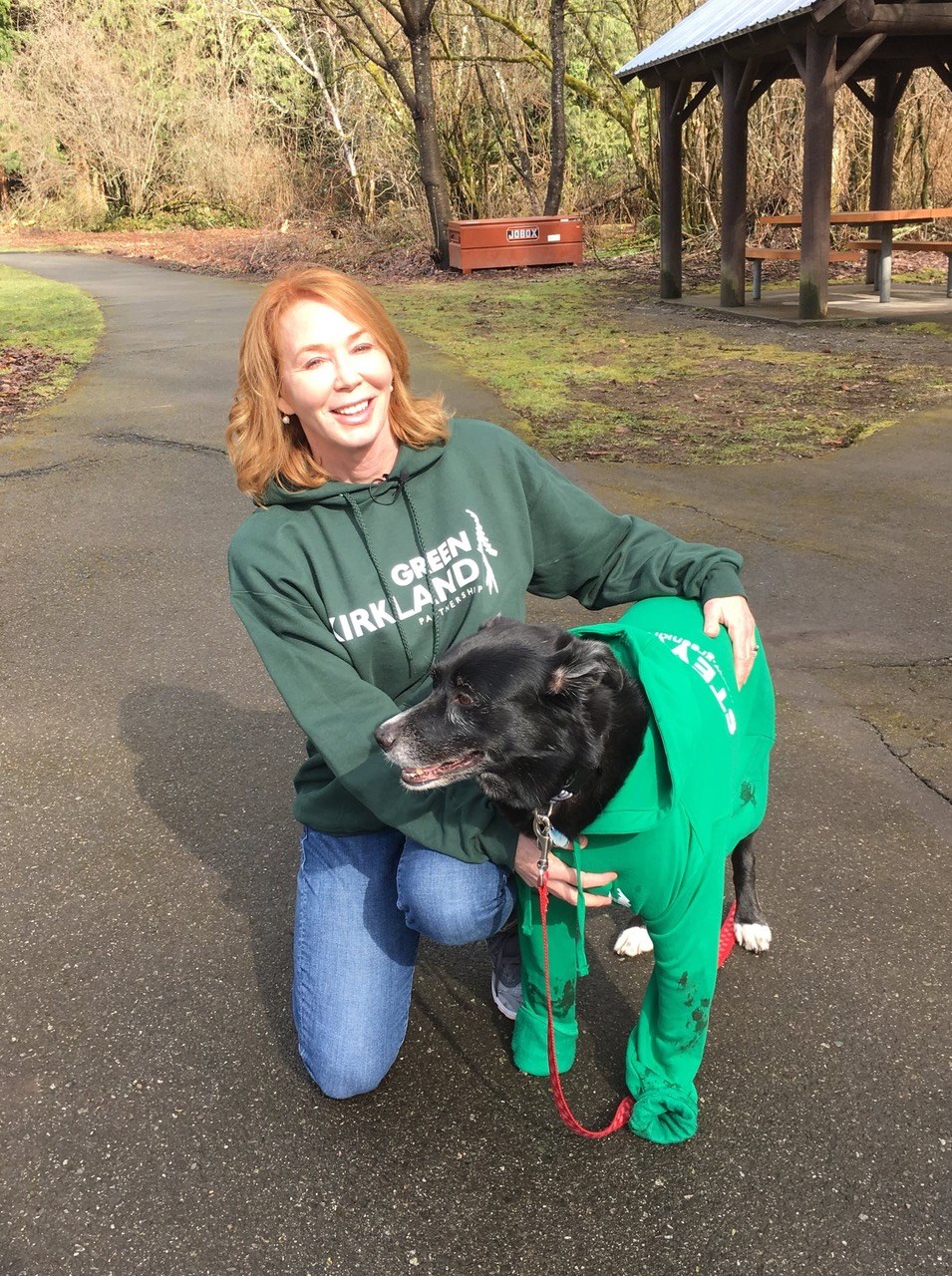 Livability. Sustainability. Accessibility.
Kirkland is a beautiful jewel of a city with fantastic parks, great amenities, and wonderful engaged communities. As your city council member, I commit to making sure our city remains a wonderful place to live, grows in ways that work for everyone, and hangs on to the things we all love. Together we can create a diverse and welcoming place where parks, green spaces, services and amenities are accessible to everyone.
For almost 30 years, I have raised my family here, serving on the Park Board, the Housing Strategy Advisory Group, and the Kirkland City Council where I chair both our Legislative Work Group and our Parks Funding Exploratory Committee.
My focus is on the future of our children. It's their future being impacted by inequity, dwindling open spaces, climate change, and affordable housing shortages. Local leadership is important and this is a vital time in the growth of our city.
Here are some of the things I commit to as your Kirkland City Councilmember:
Close collaboration with neighbors locally and across the region.

Sustainable smart planning that manages Kirkland's growth and livability.

Inclusivity in our community – making Kirkland a place where all belong.

Smart solutions to our affordable housing shortage.

Expansion of parks and natural spaces with access for everyone.
Thank you for your support! I will continue to work with you on behalf of our community, making sure that Kirkland works for everyone. — Kelli
Endorsements for Kelli.
"Our amazing town benefits from having Kelli on the City Council. She is a proven compassionate leader and creative problem solver who cares deeply about this city and the people who live here. I'm so proud to endorse her for re-election!"
Joan McBride, Former Kirkland Mayor and Former 48th District State Representative
"We are so fortunate to have an amazing council member like Kelli Curtis in our region. Kelli brings a tireless passion for the people and future of Kirkland and has rapidly become a leader in building a healthy and prosperous future for our seniors, working adults and families and our children. Kelli understands that this means building affordable housing, addressing homelessness, supporting those with behavioral health needs, and addressing climate change -- and that to do any of these things, we need strong regional partnerships. She is clear-eyed about the issues and effectively works with neighboring cities throughout King County, as the Growth Management Planning Council Caucus Chair, to build understanding and collaboration. Her voice and her work ethic are exactly what is needed as we continue the vital work that will improve everyday lives now and for the future. I am so happy that she is willing to continue to serve and to enthusiastically endorse her for re-election."
Claudia Balducci, King County Councilmember, former Bellevue Mayor
"Kelli has proven that she is an innovative leader and community builder who champions fresh, forward-thinking ideas that keep Kirkland a great place to live, work, and play. I'm excited to continue working with Kelli to address Kirkland priorities at a local and state level."
Vandana Slatter, 48th District Washington State Representative, former Bellevue City Councilmember
"Kelli has the energy, experience, and vision that are essential to a council member. She is an effective leader for our community."
Tom Neir, Former Kirkland City Councilmember
"Kelli is focused on the important issues for Kirkland. She's thoughtful and responsive - and has proven herself to be an important community leader with a growing track record of accomplishments."
Greg Gunther, Sustainability Ambassadors
"Kelli has worked tirelessly and transparently for all of Kirkland and its neighboring communities. I appreciate her work ethic and patience. It a pleasure and honor to endorse her."
Mayor Katy Harris, Yarrow Point
"Kelli is available and responsive to the needs of seniors in our city. Seniors aged 50 Plus includes nearly 32% of the citizens of Kirkland. These are the people that over the last several decades, have built this city. They have lived, worked, raised families, and paid taxes here. The schools we have now likely built by our seniors. Many businesses that have thrived have been supported by the seniors who have lived here for many years... Kelli gets this, and I appreciate her approachability for advice, and her participation in programs focused on seniors living in and wanting to remain in Kirkland."
Jack Staudt, Kirkland Senior Council
"Kelli is a leader, a mentor, a friend, a community connector, and most importantly dedicated to empowering her community. Working with Kelli the past several years on various community projects has become an integral part of my personal development. Kelli has welcomed and encouraged my visions and passions of a united community."
Tasnim Rehamani, Community Leader
"Council member Kelli Curtis stands out as consistently bringing forth and advocating for environmental, climate and sustainability concerns in virtually all of the City's decisions. She takes her role as an elected representative very seriously and is readily available and responsive to the voice of the community. Kelli is a true champion in these areas and a critically important member of the City Council. A vote for Kelli is a vote for her continued outstanding leadership and contribution to Kirkland's exceptional and sustainable future."
Colleen Clement, Community Leader