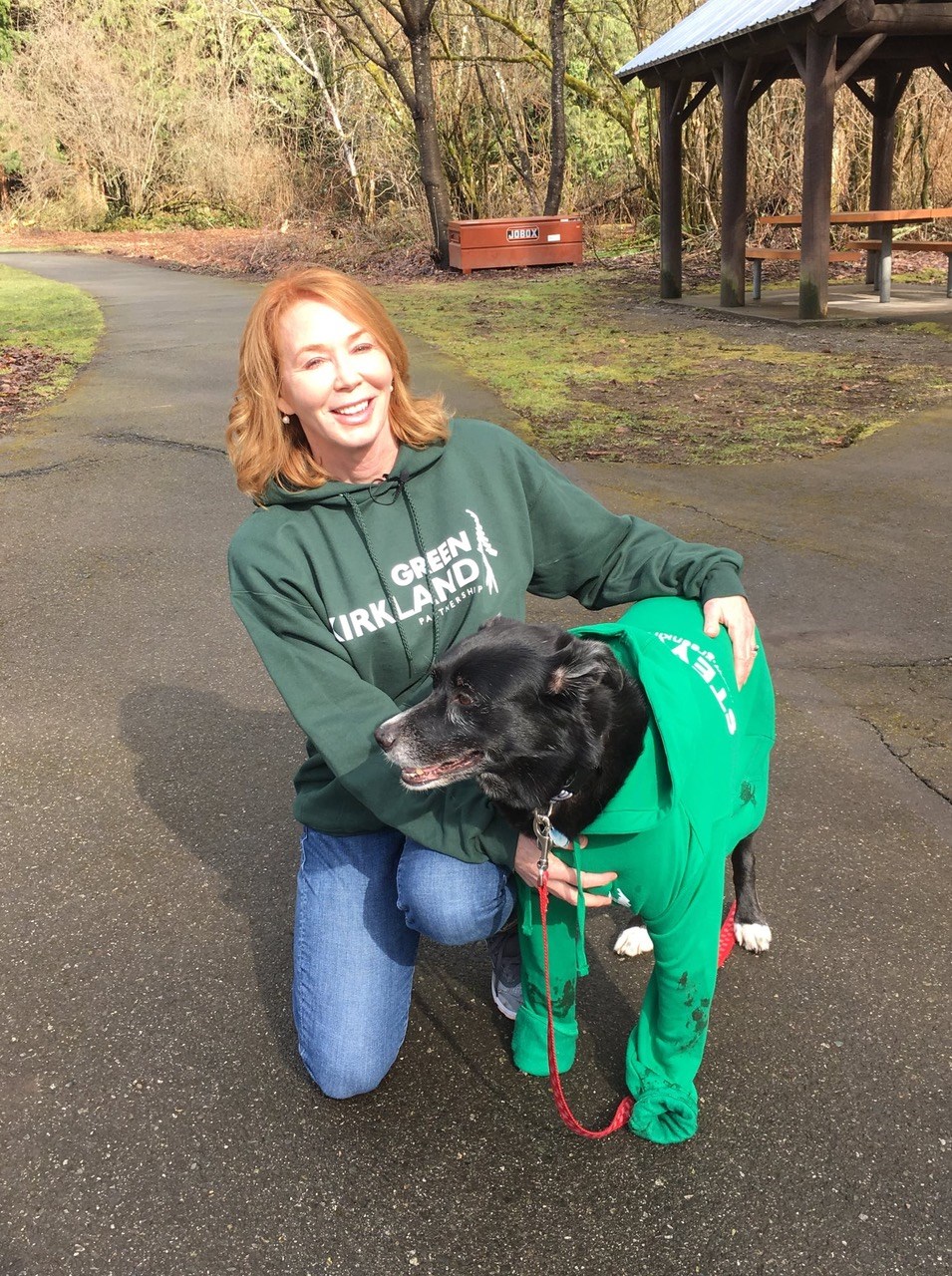 Livability. Sustainability. Accessibility.
Kirkland is a beautiful jewel of a city with fantastic parks, great amenities, and wonderful engaged communities. As your council member, I'm dedicated to making sure Kirkland preserves our beautiful environment, grows in ways that work for everyone, and continues to be a wonderful place to live. Together we can create a diverse and welcoming place where parks, green spaces, services and amenities are accessible to everyone.

I have lived here for almost 30 years. I've raised my family, owned a small business, and served on the Park Board, the Housing Strategy Advisory Group, and the Kirkland City Council where I chair both our Legislative Workgroup and Parks Funding Exploratory Committee.
Our children's future is being impacted by inequity, dwindling open spaces, climate change, and affordable housing shortages. Local leadership is important, and this is a vital time in the future of our city.

Here are some of the things I commit to as your Kirkland City Councilmember:
Sustainable, thoughtful planning for Kirkland's livability
Innovative, critical solutions to our affordable housing shortage
Cleaner, greener transportation options that reduce congestion
Expansion and preservation of Kirkland's natural resources and beloved parks
Improving and investing in community safety
Aid and services for the most vulnerable in our community
Inclusivity and equitable engagement – making Kirkland a place where all belong

I have listened to our community and delivered these results:
Pandemic Response: Disbursed millions in pandemic relief funds to help business owners, workers, housing providers, and renters

Housing: Built hundreds of affordable housing units and created a Housing Dashboard to track progress on housing targets
Parks: Opened new Totem Lake Park and revitalized Juanita Beach, David Brink, 132nd Square parks
Fire/EMS: Opened new Fire Station 24, began remodeling Stations 21, 22 & 26 with new Station 27 coming soon
Public Safety: Created a Community Court, provided body worn cameras for police, focused on property crimes, and implemented gun buyback program
Crisis Solutions: Developed the Regional Crisis Response Agency with mental health professional responders and sited future North King Crisis Response Center
Capital Funding: Chaired 2023 legislative effort securing $1.29M for the Kirkland Performance Center and $515K for Cross Kirkland Corridor safe crossing

Thank you for your support! I will continue to work with you on behalf of our community, making sure that Kirkland works for everyone. — Kelli
Endorsements for Kelli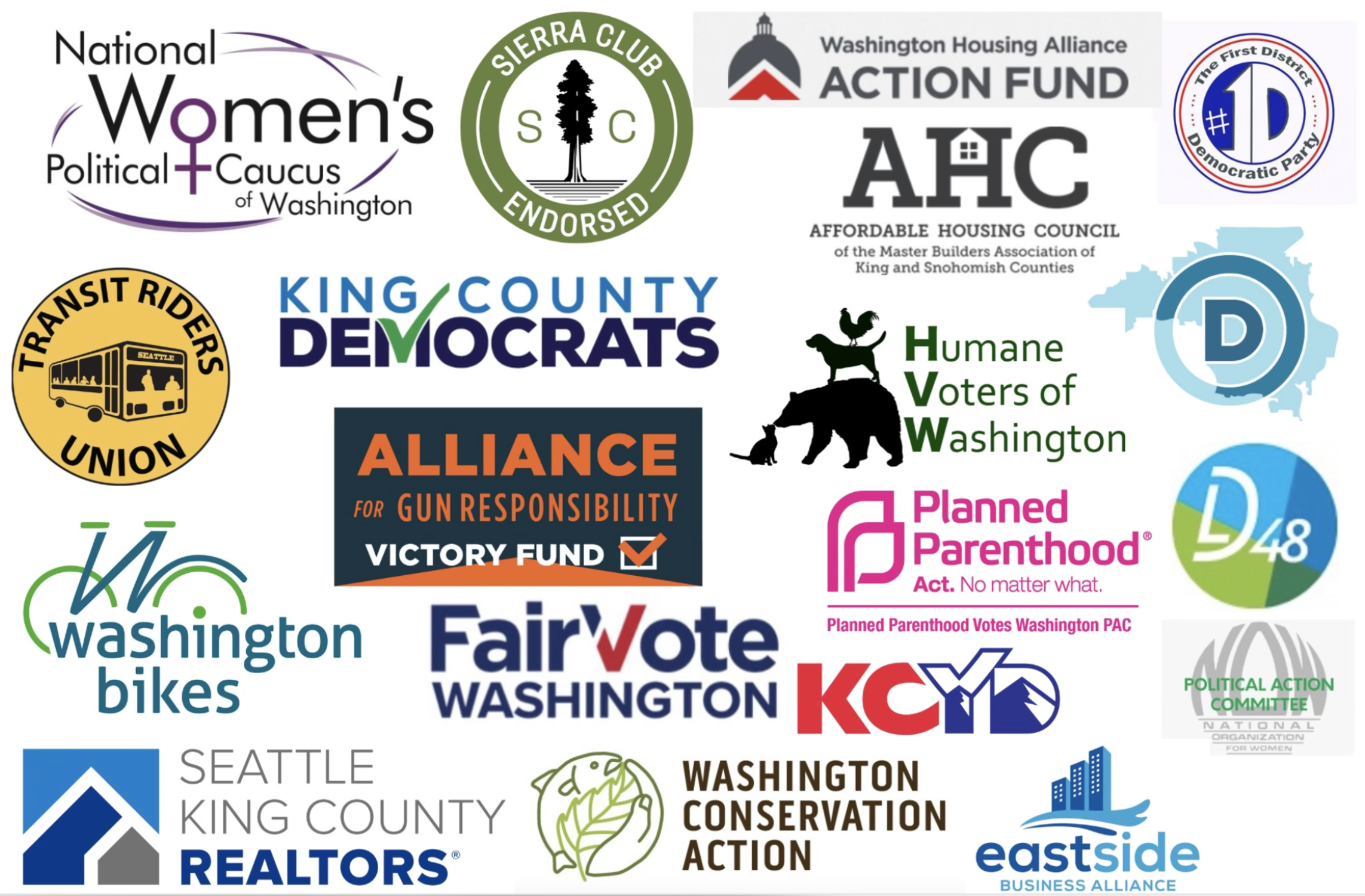 Candidate of Distinction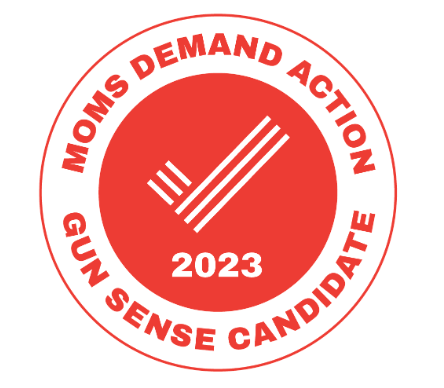 "Kirkland has benefitted from Curtis's commitment to bringing community-minded leadership to the core of some of its most challenging issues. Kelli Curtis is the clear choice for Kirkland City Council, Position 2."

Progressive Voters Guide
"Councilwoman Curtis has been a stalwart leader for us in Kirkland and across the region. As a Kirkland resident, I feel so fortunate that we have a leader who is a strong advocate for the environment while responsibly managing our city's growth. She will continue to fight for us and i'm proud to support her."

Sam Cho, Port of Seattle Commission President
"Our amazing town benefits from having Kelli on the City Council. She is a proven compassionate leader and creative problem solver who cares deeply about this city and the people who live here. I'm so proud to endorse her for re-election!"
Joan McBride, Former Kirkland Mayor and Former 48th District State Representative
"Kelli has repeatedly demonstrated the highest leadership qualities - integrity, dedication and a strong work ethic that helped Kirkland through the unprecedented COVID-19 pandemic. She is pragmatic and compassionate in her approach to addressing tough issues like affordable housing and homelessness. I am proud to work alongside her and to support her reelection efforts!"
Patty Kuderer, 48th District Washington State Senator
"We are so fortunate to have an amazing council member like Kelli Curtis in our region. Kelli brings a tireless passion for the people and future of Kirkland and has rapidly become a leader in building a healthy and prosperous future for our seniors, working adults and families and our children. Kelli understands that this means building affordable housing, addressing homelessness, supporting those with behavioral health needs, and addressing climate change -- and that to do any of these things, we need strong regional partnerships. She is clear-eyed about the issues and effectively works with neighboring cities throughout King County, as the Growth Management Planning Council Caucus Chair, to build understanding and collaboration. Her voice and her work ethic are exactly what is needed as we continue the vital work that will improve everyday lives now and for the future. I am so happy that she is willing to continue to serve and to enthusiastically endorse her for re-election."
Claudia Balducci, King County Councilmember, former Bellevue Mayor
"Kelli Curtis is a force for good in Kirkland. She listens to residents. She studies the issues. And she leads with pragmatism and effectiveness. Kelli has been instrumental in expanding Kirkland's park and recreation programming. She is a champion for community safety and has worked alongside behavioral health experts to stand up the north county crisis care center. She's a respected regional leader who breaks down barriers to get things done for Kirkland. I strongly endorse her re-election to the City Council"
Rod Dembowski, King County Councilmember
"Kelli has proven that she is an innovative leader and community builder who champions fresh, forward-thinking ideas that keep Kirkland a great place to live, work, and play. I'm excited to continue working with Kelli to address Kirkland priorities at a local and state level."
Vandana Slatter, 48th District Washington State Representative, former Bellevue City Councilmember
"Kelli Curtis is the right choice in this race because she's proven that she is willing to do the hard work to secure a brighter future for our children by addressing our toughest issues. As a passionate advocate for the environment, she has championed sustainable growth and smart planning policies and took the lead on the toughest of issues- trees. Kirkland tree code is a regional model and expands canopy by preserving and expanding plantings while allowing for development through tree banking."
Davinda Duerr, 1st District Washington State Representative
"Kelli has been an advocate for the vulnerable and marginalized members of our communities - ensuring Kirkland remains equitable and welcoming. As a regional partner, she is collaborative - often looking for ways to support and engage on issues that we know impact more than any one of our cities alone. I endorse Kelli and hope you'll join me in supporting her campaign."

Jeremy Barksdale, Bellevue City Councilmember
"As a Kirkland resident and an advocate for and Executive Director of a provider of affordable housing in our region, I wholeheartedly endorse Kelli for re-election to the Kirkland City Council. Kelli is an informed, thoughtful and compassionate voice in the discussions around support for the marginalized and disadvantaged in our community. I believe Kelli takes a balanced and reasoned approach to all issues confronting Kirkland and its residents and I greatly appreciate her willingness to listen to and examine all sides of a question. Effective city government is, now more than ever, a critical factor in the quality of life for all Kirkland residents and Kelli is an effective and determined leader guiding Kirkland forward."

David Tan, Executive Director, Mount Baker Housing Association
"We are so fortunate to have Kelli on our City Council. Her passion for affordable housing, parks, and sustainability make her the quintessential Kirklander, and her leadership to get things done is exactly what we need to make sure our city is the best that it can be. I am always confident that Kelli makes thoughtful, informed decisions, and her deep dedication to Kirkland shines through in everything she does. I am so proud to endorse Kelli for re-election to the Kirkland City Council."
Angela Rozmyn, Kirkland Planning Commission Chair
"I served on the Parks Funding Exploratory Committee (PFEC) which was headed by Kelli. She led 44 committee members through a nine-month process that took an amazing amount of patience and dedication as well as fortitude. Kelli showed outstanding leadership working with residents from all of Kirkland's neighborhoods and with varying opinions. It was tough but she persevered. I feel she should continue to serve the residents of Kirkland, which is why I endorse her for the Kirkland City Council."
Susan Harris-Huether, Kirkland Senior Council and PFEC Member
"Kelli is a passionate, caring, deep thinking, and focused leader for the City of Kirkland. She not only makes the time to listen, but she follows through on bringing community voices to council discussions and community forums. She raises critical questions during council discussions that help make better decisions. As the council liaison for the Parks Funding and Exploratory Committee, she has ensured all voices are heard, been a champion of the process, and demonstrated excellent team work with city staff."
Susan Pappalardo, Splash Forward President & Co-Founder
"Research shows that when women are able to exercise political leadership, there are gains not just for women and girls but for the whole of society. This really rings true for the City of Kirkland where Councilmembers Amy Falcone and Kelli Curtis have been leading with intelligence, compassion, and resilience from being the epicenter of the COVID pandemic to leading on issues like affordable housing, multi-modal transportation, women's equality, and diversity, equity, inclusion, and belonging for all residents. Friends, if you live in Kirkland or care about its future, I hope you'll vote and support these two candidates in November's election."
Angela Kugler, Kenmore City Councilmember
"Kelli has the energy, experience, and vision that are essential to a council member. She is an effective leader for our community."
Tom Neir, Former Kirkland City Councilmember
"Kelli is focused on the important issues for Kirkland. She's thoughtful and responsive - and has proven herself to be an important community leader with a growing track record of accomplishments."
Greg Gunther, Sustainability Ambassadors
"Kelli has worked tirelessly and transparently for all of Kirkland and its neighboring communities. I appreciate her work ethic and patience. It a pleasure and honor to endorse her."
Mayor Katy Harris, Yarrow Point
"Kirkland is doing some of the most impressive urbanism in our region, and we need Kelli Curtis back for another term to continue that good work."
Rian Watt, Executive Director, The Urbanist
"Kelli personifies class, kindness, and professionalism. She is always working to get things done in our community and was a great chair of the Parks Funding Exploratory Committee. Besides being a good leader, she makes sure that people are taken care of. When I arrived late to the PFEC, Kelli always went out of her way to grab me a plate of food so I didn't go the night without dinner. She goes above and beyond with acts of kindness."
Jory Hamilton, Kirkland Human Services Chair and Juanita Booster Club President
"As a mom, it feels like a warm embrace to have Pride crosswalk in my child's home town. It give me hope that one day my daughter and her partner will move freely throughout the world without worry for their safety."
Kirsten Larson, Kirkland resident
"I endorse Kelli for re-election to the Kirkland City Council. She listens to residents, who like me care about this city, and care about those of us who have lived here a long time and have watched it grow. And in that growth, Kelli and other council members like here, have remembered this community must be Inclusive for all people. We must be welcoming to all people and caring about the welfare of all our residents no matter their age or status. We need Kelli and her honest, caring straight talking leadership in Kirkland."
Jack Staudt, Kirkland Senior Council
"The first thing that struck me about Kelli was her willingness to engage with community members and her excellent communication skills. Kelli has worked tirelessly for the people of Kirkland for the past eight years in her various community service roles, the last four on the City Council. She's been a champion for developing solutions to our critical housing shortage -- from supporting Kirkland's 2020 Missing Middle Housing legislation to advocating for Permanent Supportive Housing. She fights for inclusiveness and equity, combining passion with collaboration. Kelli gets things done. She's the kind of intelligent, forward-thinking leader we need in our quickly changing, challenging world."
Bev Marcus, Community Activist
"Kelli is a leader, a mentor, a friend, a community connector, and most importantly dedicated to empowering her community. Working with Kelli the past several years on various community projects has become an integral part of my personal development. Kelli has welcomed and encouraged my visions and passions of a united community."
Tasnim Rehamani, Community Leader
"Council member Kelli Curtis stands out as consistently bringing forth and advocating for environmental, climate and sustainability concerns in virtually all of the City's decisions. She takes her role as an elected representative very seriously and is readily available and responsive to the voice of the community. Kelli is a true champion in these areas and a critically important member of the City Council. A vote for Kelli is a vote for her continued outstanding leadership and contribution to Kirkland's exceptional and sustainable future."
Colleen Clement, Community Leader
"Kelli has looked out for the whole community of Kirkland. That's included making sure we have behavioral crisis care, affordable housing, and mental health professionals ready to respond to people in need."
Rex Rempel, Director, Behavioral Healthcare, Lake Washington Institute of Technology
"I endorse Kelli for a variety of reasons but in particular, I value her unwavering commitment to protecting our tree canopy and enhancing our parks and recreation facilities. We need Kelli's leadership in maintaining Kirkland's quality of life as our community continues to grow."
Scott Morris, Finn Hill Resident and Community Volunteer
"We are lucky to have Kelli representing us on City Council because she shares our values and passion for sustainability and equity. Kelli translates this passion into action. She passed high performance building codes and strong sustainability measures in the 85th Street Station Area Plan. She was instrumental in implementing a heat pump program for low-income households and a tree code that balances density and expansion of our tree canopy. We are happy to endorse Kelli in her re-election bid and look forward to working with her to make Kirkland a healthy place to live for all residents."
Mark and Susan Vossler, Health Professionals, Environmental Advocates
"We heartily endorse the candidacy of Kelli Curtis in her bid for re-election on the Kirkland City Council. Far beyond the credits on her council resume, we have found Kelli to be a kind and consistent agent for us the residents of Kirkland, and for our family-owned business in Downtown Kirkland as well. Any time we've reached out to Kelli for guidance and assistance, she has gotten back to us with both haste and sincerity--virtues that reflect a glowing example of servant-based leadership. Additionally, if Kelli doesn't have the exact answer that a situation requires, she's quick to loop in someone else in the City perhaps better qualified to address an area of concern--reflecting a level of humility necessary to effectively meet the needs of her citizenry at the level of their present needs, and perhaps in anticipation of further needs as well. Kelli puts a kind face behind all of her encounters, and projects an assured competence in how she goes about her labors for you…the residents of Kirkland. Please…Vote for Kelli Curtis."
Steve Saint-Louis and Melody Warren, Alesia Design
Thank you to the above people and organizations for endorsing Kelli's 2023 Kirkland City Council re-election campaign! Please note that any affiliations listed next to names below are for identification purposes only and are not intended to suggest an endorsement by the organization(s).